About Fairview Housing
Mission Statement
To provide safe, quality and affordable housing to all in need, from homelessness to permanent housing, to rental housing, to home ownership and to provide quality healthcare and superior senior housing for our senior citizens.
Home Ownership
Fairview has provided new and rehabilitated homes under the Affordable Homes Initiative. These homes are for low-income families and are priced from $60,000 to $135,000. These homes qualify for the First-Time Homebuyer Program through Tennessee Housing Development Agency.
With the addition of the new and rehabilitated homes, Fairview now has programs in place that fulfill the spectrum of continuum-of-care in housing, transitioning from homelessness to permanent housing within one agency
UPDATE FROM BOB
Manna House 2
Urgent Need to Expand
[CLICK HERE] to listen to audio message from Bob
OVERVIEW
The good news is that Manna House is full!
The bad news though is that Manna House is full - and we have people waiting for an open bed and practical help on their road to Recovery. (See www.TheMannaHouse.org ).
Therefore, we have an urgent appeal for your help. We have an immediate need for StartUp Funding of $48,000 (see suggested donation increments below) to secure additional housing and furnishings for 16 homeless men dealing with Recovery issues - and now more-so with cold weather settling in and many facing homelessness in the Tri-Cities region.
We have identified locations that would allow us to expand, we just need emergency funding to secure start-up costs for "Manna House II" Will you help?
It would be awesome to be able to bring people out of the cold and provide not only safe housing but the wrap-around services that Manna House has been delivering for years - literally saving lives and restoring hope and a future. (Go to "TheMannaHouse.org" to see over 40 community partners and services delivered to Manna House residents).
People with addictions and recovery issues have been labeled "the modern day leprosy". Thanks in advance for your support and help in tackling this need!
Here's how you can help:
Fairview Housing has worked out a special emergency rental rate of $250 per month for each homeless resident. That rate includes all of the wrap-around services through community partners which normally includes case management, accountability, employment training and job assistance, donated meals, free medical, free dental, free vision, free legal and much more. This is a comprehensive program that has a success rate of over 80% for helping residents greatly improve their lives! Over the past 19 years, hundreds of residents have stated the Manna House, and the recovery program within, actually saved their lives. The price of a life can't be measured in dollars but, sometimes it takes only a few dollars (plus a lot of care and love) to save a life! The opioid crisis is taking lives every day, Manna House has been saving lives for 19 years. Please Help!!
Donate for 1 homeless resident for one year ($3,000)
Donate for 1 homeless resident for one month ($250)
Donate for 1 homeless resident for one week ($62)
Donate for 1 homeless resident for one day ($9)
Thank you!
Senator Kaine at BLR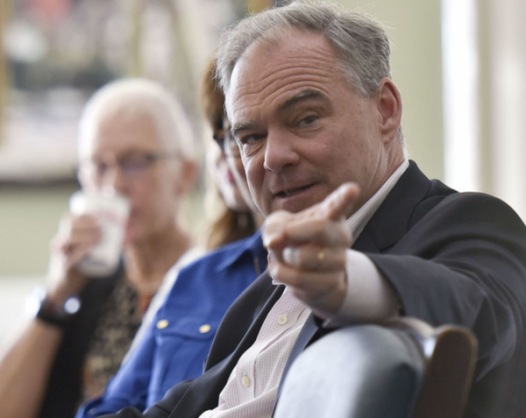 CLICK HERE to read full article
Secretary Hazel @ BLR
CLICK HERE to read Bristol Herald Courier article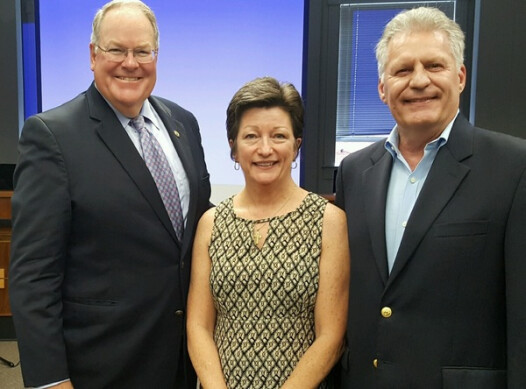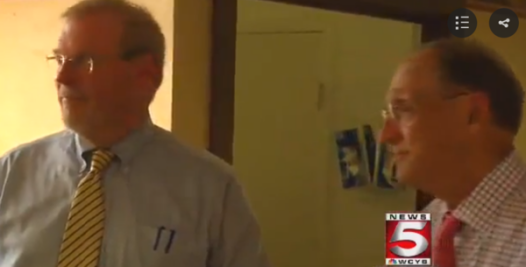 Bristol Lifestyle Recovery delivers a solution to the addiction crisis in our community. Leveraging over a 18-year experience Fairview Housing Development Corporation, a 501(c)(3) non-profit delivers long-term affordable recovery programs that are faith-based with over twice the success rate (87.6%) than the national average according to HUD standards.
Serving:
post-detox addicts
the court system
veterans
pregnant women with NAS babies
the homeless
those aging out of the Foster Care system
those seeking faith-based solutions
men, women, and indirectly children and their family
You can make a donation here online, by Text or by Mail.
Mail a Check
Fairview Housing
P.O. Box 5746
Johnson City, TN 37602
ONLINE
You may authorize your bank to allow us to deduct a specified amount from your account without having to write a check. You may also use your debit or credit card, just like you pay bills or make purchases online. It's secure and confidential!
If you'd like to track your online giving and setup recurring donations, click the "View Donor Portal" link.
TEXT DONATION GUIDE - FIRST TIME USE
1. Text the amount you would like to give to BLR's specific number: 423.330.1082
2. On first time use you will be prompted to visit a secure site. Once you click the Registration link you will enter your credit or debit card information. At this point the donation will process.
3. You will see a confirmation text showing your donation and registration were successful.
ONGOING TEXT-DONATIONS
1) If you only text a monetary value to 423.330.1082 the funds are attributed to the General Fund (Example: $50 = General Fund)
2) If you text the amount + fund name the funds will be attributed to that fund. (Example: $10 LifeSkills)
3) If the fund name you texted does not match a current Cause you will receive a message with a list of fund names for you to choose from.
4) If you text "Funds" to our dedicated number (423.330.1082) you will receive a reply text including a list of the fund names you can choose to donate to.
5) If you text "Help" (423.330/.1082) you will receive a reply text that gives you a brief set of reminder instructions.
6) If you text "Reset" you will receive a reply text that sates: "Saved card information successfully removed. Please register your card information again when making your next gift by texting an amount to our dedicated number.
TEXT DONATIONS TO: 423.330.1082
History
Having identified chronic homelessness and transitional housing as one of the most serious deficits in Northeast Tennessee, Fairview continuously strives to meet the need of placing and keeping people "under roof."
For the past 19 years, Fairview has operated the Manna House, a 24-bed facility for the chronically homeless, veterans, and those seeking assistance with substance abuse. In partnership with The City of Johnson City, Fairview has purchased and renovated the Downtown Apartments using HUD Home Grant.
Fairview has also developed Harmony Ridge, a 92-lot single-family home development for first-time homebuyers, in Kingsport, Tennessee. Additionally, Fairview also sponsored a Neighborhood Networks Computer Learning Center, and a number of community service projects and classroom service-learning courses through partnerships with area agencies, colleges and universities.